My 1986 Gibson has been pulled for the winter and I found that the gel coat appears to have worn away from the bow . I have attached pictures.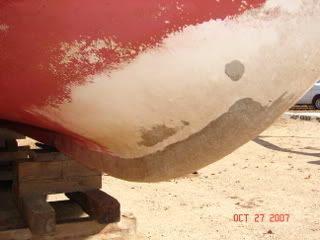 What can I do? I want to tackle this if I can. I had planned on repainting the bottom before next season anyway.
I had read someones suggestion on another thread to add a layer or two of glass to the keel if you beach your Gibson. We do beach on occasion...5 to 10 times a year.
What do you all think?